Guide to expat financial survival in the New Year and onwards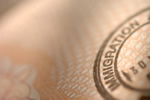 As the old year staggers to a close, making financial resolutions for 2018 will help ensure a prosperous twelve months.
Small savings and sensible investment decisions are what's needed at the end of December, especially if the past year hasn't been great on the financial front. Whether you're overseas and searching for a better job, attempting to make the most of your pension plan or deciding to leave your country of birth, sorting out your finances is essential to making a financial success of 2018.
The first step is to collect all your financially-related papers, investment plans, credit card and bank statements, pensions if applicable and rental or mortgage contracts and organise them into separate folders. Do the same with utility bills, motor expenses, insurance policies and internet and TV subscriptions. Once this is done, you'll finally realise why you never seem to have any spare cash!
Wherever you are in the world, creating a budget for the new year and sticking to it is the next step. Once everything's in order, you'll be able to calculate exactly where you're spending too much, how you can adjust your outgoings and how they compare with your income. At this point, you'll be able to see where cutting back is necessary. However much you're earning, there's no rule insisting you must spend it all and run up credit card debts as well.
Believe it or not, small savings can add up far more quickly than you'd believe, especially over an entire year. Saving on everyday expenses such as food is easier than you think, especially if you're a good home cook and can utilise leftovers. Washing your own clothes, eating out and drinking less often and only paying for the TV channels you actually watch are all worthwhile ways to save. Arranging a direct debit to pay off your credit cards every month is essential and, if you're already well over your limits, setting up a personal austerity budget is the best way out.
Building a pot of money against the inevitable rainy day is another essential, and is usually calculated as equal to six months' salary. For most expats, there are no government sponsored pensions to be had, so your longer term strategy should include looking to the far future. Investing small amounts such as five per cent of your monthly salary is better than not investing at all, providing you're getting good advice from a professional. Taking charge of your finances and getting the balance right without falling for any hype - including Bitcoin - is the way forward, and sticking to your successive New Year resolutions will keep you financially safe.