Filipino Retirement Authority names Angeles City as expat pensioner paradise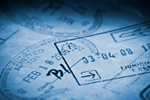 The mayor of Angeles City in the Philippines has received an award for his work in helping the city to become number one for expat retirees.
According to an English language report, the Philippine Retirement Authority (PRA) has named Angeles City as the premier retirement destination in the entire archipelago. Reasons given for the choice included the friendliness, warmth and welcome given by Filipino citizens to newly arrived expat retirees as well as the city and country's inexpensive cost of living. At the present time, the total number of retirees spread across the islands totals some 53,300, with the PRA determined to up the numbers to hundreds of thousands.
At the award's presentation, PRA boss Bienvenido K Chy said the country has the second-fastest economic growth in Asia, with its GDP growth in 2017's first quarter a more than healthy 6.4 per cent. He added the country is now much safer for retirees and tourists under its present leader, and is a better location for investors as a result. Chy repeated the results of a recent survey indicating over half of expats working in the country had more of a sense of personal fulfillment than in their home countries.
He added the government is expecting a huge surge in expat retirees and tourists, thus spurring investment and the growth of the real estate, construction, medical and hospitality sectors. Advertorials and advertisements notwithstanding, the Philippines may well be a viable option for retirees already in Southeast Asia as visa requirements in their present countries of residence become more onerous and expensive and their politics edge closer to instability.
Even so, retirees on, for example, the UK state pension without any private pension supplementation might find entry costs for the Special Resident Retiree visa too high, as it requires a minimum of US$20,000 as a time deposit. For those with pensions amounting to $800 a month the deposit is lowered to $10,000, more affordable but only just and sterling fluctuations due to Brexit could result in not being able to meet the pension criteria.