Is Asian dream fading for expat financial professionals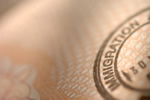 Hong Kong and Singapore have long been dream locations for expats looking to further their careers in the international financial sector, but new rules and significant changes are seeing openings receding.
Nowadays, the focus in Asia's financial industry is shifting from the hiring of expat professionals to employing local staff with degrees gained in the West and experience overseas. A recent labour regulation in Singapore forces companies to advertise all new positions on a government jobs bank for two weeks before opening the jobs to expats.
The Fair Consideration Framework is expected to lessen the number of jobs available to less senior expat banking staff looking to relocate to Singapore's larger financial firms. The majority of employment passes necessary to work in the country are now restricted to Singaporean applicants, and the government is keeping a close eye on hiring for all junior posts.
The only non-executive positions likely to be offered to foreign applicants by Singaporean banks are those involving specific skill sets such as fluency in foreign languages or niche software skills. The formerly popular audit and risk sectors are now virtually closed to foreigners and compliance specialists are required to have good local contacts and strong knowledge of local regulations.
Further east in Hong Kong, the financial sector is struggling, with fewer positions available in investment banks at top executive level. The inactivity, mostly caused by global economic trends towards New York and other US financial hubs, is seriously affecting the normally buzzing luxury leasing sector, and the island's shift away from banking to retail and less exclusive multinational companies is being reflected in stronger demand in more affordable districts.