Middle East requires expat talent pool to manage international expo events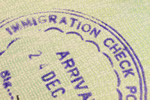 Gulf State governments are drawing up wish lists of talented expat professionals needed to manage Dubai's Expo 2020 and Qatar's 2022 World Cup finals.
The two massive infrastructure projects require expat additions to their executive teams to ensure the success of the two events, both of which are expected to draw millions to the region. Dubai is also planning to develop as a regional financial hub based on Islamic monetary law, and needs senior executive-level expat talent to get the scheme off the ground.
Expats with local knowledge and some experience of the culture of the region will get first consideration, although there will be no compromise as regards top-level skill sets, relevant experience and qualifications. Dubai's Expo and infrastructure for the 2022 World Cup will create literally thousands of jobs for expat workers, with hiring the most suitable senior management the first priority.
Applications from across the world will be considered, although it's not yet clear whether English will be the main language of the projects, and cultural awareness will be considered a key factor. Demand for workers will be at all levels from construction to top management, although positions for women are expected to be far fewer than those for men.
A Middle Eastern recruitment company spokesperson admitted that the projected number of female employees is likely to be far lower than that of their male counterparts, even if their skills, qualifications and experience are higher. The spokesperson stated his disappointment, saying that, although Gulf State governments are working towards more equality in the workplace, women are still lagging behind in employment opportunities.