Costa Rica Central Valley becoming the next expat haven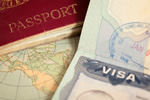 Costa Rica's Central Valley, a high plateau containing the country's capital, San Jose and surrounded by mountains, has long been a destination for adventurous expats.
Established expat towns such as San Remon, Atenas, Grecia, Alajuela, Moravia and Heredia are drawing even more residents from overseas, as are the up-and-coming hotspots including Cuidad Colon and Puriscal in the southwestern region of the massive valley. The secret is getting out beyond the snow-bird scene of the USA to European expats searching for an ideal climate in a tropical setting with ready-made expat communities.
Easy accessibility to the capital with its culture, shopping malls, choice of restaurants and movie houses is an attraction, and the beaches of the Pacific Ocean can be reached with an hour's drive. In the towns there are expat social clubs, bridge nights and theatre groups, all welcoming new arrivals.
Culture is a highlight in San Jose, with opera and classical music concerts, traditional jazz, big- name band shows,, art festivals and a selection of museums all able to be enjoyed on a regular basis. Surrounding the capital and smaller towns is agricultural countryside, with hillside coffee plantations and sugar cane fields interspersed with fast-running rivers in lush valleys.
The quiet pace of life and the friendly people are major attractions for retirees, with couples from the USA leading the field due to the capital's excellent medical facilities. The affordability of real estate and the reasonable cost of living are now attracting pensioners from Europe whose weekly government stipends aren't as generous as those given by the US government.