Spain's stunningly ancient hill towns perfect for post-lockdown trips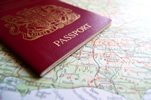 At this point in time, it seems the coronavirus may be finally loosening its hold on at least a small number of affected countries.
Although it's far too early to predict that its days are now numbered as a result, hope springs eternal in the minds of expats who've been confined to home for what seems like a very long time. With most of Europe in lockdown, expats in Spain could be forgiven for thinking this unique situation will continue to affect their lives for a long while, but the government's self-isolation policy is due to be cancelled within three weeks. By this time, reading, exercising at home, cooking and even slightly excessive drinking will all have lost their unique appeal and getting out and about will clear fear from expat minds.
Perhaps the best way forward during the remaining lockdown is to plan one or several trips to Spain's less well-known regions of natural beauty and unique historical significance. One hour's drive from the magnificent city of Seville is the ancient town of Osuna, known to the Romans as well as to the Islamic hordes. Its Roman necropolis and amphitheatre are must-sees, and its archeological museum tells all there is to know about the long years of Moorish rule. A walk along the ancient walls of the Alcazaba fortress give views across the town, and the stunning 16th century Collegiate church is well worth a visit.
Set in the corner of the Extremadura region are the stunningly white hill towns for which the area is famous. Santibanez el Alto has nestled on its hilltop since the ninth century and is believed to have been founded by a Frenchwoman fleeing persecution in her home country. Narrow, cobbled streets, ancient ruins, stone houses and spectacular views are all features of this charming town. Now rated as one of Spain's loveliest ancient villages, Albarracin in Aragon is a must-see for its 12th century mountainside homes, ancient protective walls and stunning 16th century cathedral.
Overlooked by a soaring mountain range in Cuenca province is the terracotta-coloured Castile la Mancha, with its homes clinging to the rock face since the Moorish invasion in 714 a.d. Its walled fortress is superb, straddling two river gorges and now a UNESCO World Heritage Site. Visiting these or Spain's many other unique historic towns and villages is the perfect way to clear fear and anxiety from expat minds after the pandemic finally releases its grip.