Western expats in Thailand facing governmental blame for the pandemic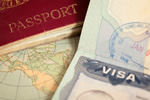 Western expats living, working or retiring in Thailand are increasingly being blamed for the country's coronavirus crisis.
The message comes from the top via a government minister who earlier publicly blamed Western tourists, claiming they were dirty and never showered. Online comments on Thai social media suggest his xenophobia is being taken seriously, but long-stay expat business owners, retirees and those with Thai families are increasingly worried about the long-term effects of his comments on the expat community.
Another of his rants stated 90 per cent of Thais are wearing masks in order to protect their communities, but no Caucasians are wearing the protection. Winter in Europe, he added, means Thailand is now a hub for recently arrived expats fleeing the cold as well as their own countries' Covid-19 infections. Although the minister's tweet was fast deleted due to overall condemnation, no explanation was given as to where he'd got his statistical information. As yet, no public apology has yet been received from the construction billionaire-cum Health Minister, and resident foreigners aren't expecting any.
In addition to the above comments, he also referred to 'damn Caucasian tourists' who should be kicked out of the country for not wearing masks. In general, Thailand's response to the pandemic has been seen as confused, with tourists as well as expatriates fearing racist attacks at worst and family exclusion from the local community at best. At the same time, there's not much help being offered to tourists unable to leave due to cancelled flights, nor to expats whose visa renewals or 90-day reports are due.
Travel restrictions are also confusing, and local authorities are stating the increase in those affected is down to Thai/Thai transmissions involving locals who've travelled to heavily-infected states such as South Korea, Japan and Italy. Earlier, as the news about infections in Wuhan hit local media, anti-Chinese rhetoric was met with repression.