When relocation ends an expat marriage, where to divorce?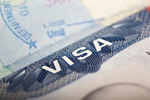 Where's the best domicile to divorce once expatriation has taken its toll?
Given the strain of expatriation on shaky marriages, it's no surprise that a good number of expat relationships end in divorce, but how and where to break the bond can be a tricky decision. For British expat couples in Singapore, there's a choice between the English and Singaporean jurisdictions, but choosing the right one can be tough. Family courts all over the expat world have their own rules as regards the division of income and assets, thus affecting the final result.
Many expats still believe a divorce can only be legal if it's done in the same country as the marriage, but this is simply not true for those living in Singapore at the time of the marital break up. Prior to applying to divorce, at least one party must have lived in the city-state for three consecutive years or more, or have Singapore as their permanent place of residence. Also, the marriage should have lasted a minimum of three years. Another important aspect of divorcing in Singapore is that subsequent financial claims could be made in the British courts by the spouse after the marriage has been dissolved in the city state.
For those who're not happy about the local conditions, it's still possible for British expats to file for divorce in the home country. The rules are slightly different, as in the UK only one year of marriage is mandatory before a divorce can be initiated in the UK courts. English courts have jurisdiction enabling them to deal with a divorce as long as both parties were initially habitually resident in the UK and at least one still lives there for various periods including six months. If residence for a period of time is a problem and no EU member state has jurisdiction, one party must be living in the UK on the date the court proceedings begin.
One of the most difficult issues in any divorce is finance, including division of assets and maintenance payments. If the divorce jurisdiction relates to sole domicile of one party, the court can't make maintenance orders but can divide assets between the two parties. However, maintenance orders can be made if both parties submit to jurisdiction or if they can't be made elsewhere or the respondent is at the court. It's sad when marriages end, but relocation can open up issues which were ignored back in the home country.