Relocating expats warned about most risky coronavirus destinations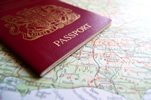 The rise of coronavirus infections over the past few weeks could pose a threat to expats about to leave their home country for a new job overseas.
As victims of the fast-spreading Wuhan coronavirus continue to be identified in new countries, expats about to relocate, retire or leave to work overseas are being warned the worst is yet to come. The global threat has now been mapped by expats at the University of Southampton, showing countries which already have cases as well as the likelihood of further infections.
Scientists are now warning those about to travel to Thailand's capital Bangkok that the city is the most likely to face the greatest threat, due to its popularity with Chinese tourists and travellers. Already, infected victims have been identified, but it's not certain how many due to the government's reluctance to spread bad news. London is most at risk amongst a list of European cities, with New York and Los Angeles heading the risk chart for the USA, mostly due to both cities' huge Chinese communities.
Britain's Ministry of Health has already confirmed up to 100 people have been tested for the virus, but none have been identified as suffering from its effects. However, the Public Health UK director has stated she believes the virus has now reached the country. Some 17 countries outside mainland China now admit to having the infection, with experts warning the global spread will continue for at least six months.
Other countries known as popular expatriate professional destinations include Hong Kong, Singapore, Dubai, Kuala Lumpur, Seoul, Tokyo and Taipei, with expats planning to travel to them warned to either put off their journeys or take extra precautions on arrival. Prior to the release of information about the virus, some five million Chinese left Hubei province and Wuhan to celebrate the Chinese New Year festivities with relatives overseas. At that time, the government's travel plan wasn't in place, with the mass exodus probably responsible for the accelerated infection rates worldwide.