Cambodia offers the cheapest international schools in Asia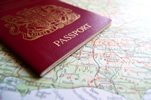 The Cambodian capital of Phnom Penh's international school fees are the cheapest in the whole of Asia.
A recent survey of the cost to expat parents of an international school education revealed Phnom Penh as providing the least expensive international school education in the region. The International Schools Database guide for expatriate professional parents covered 13 Asian countries and 19 cities, including Singapore, Seoul, Shanghai, Beijing, Shenzhen, Guangzhou, Hong Kong, Tokyo, Ho Chi Minh City, Manila, Jakarta, Kuala Lumpur, Hanoi, Kyoto and Osaka, Manila, Bangkok and Phuket.
It's no surprise that Beijing is the most expensive location for an international education, with its schools catering to wealthy Chinese and expat professionals earning a generous salary. In addition, the majority of China's international education hubs are amongst the most expensive in the entire world. In fourth place in the survey is Seoul, followed by Singapore. As regards the Cambodia capital of Phnom Penh and its over 50 international schools, the lowest fees start at $1840 yearly and the city's most expensive educational institutes charge $19,941, half that at Beijing's most expensive school.
As regards the reason why international schooling in Cambodia is so much cheaper than in the remainder of Southeast Asia, the country's generally low cost of living could be one contributing factor. However, expat salaries are also relatively low when compared to other Asian countries, and the survey doesn't quote comparisons between the standard of education across the board. It should also be noted that the Chinese presence in Cambodia is increasing dramatically every year, meaning international school pupil demographics are likely to favour Chinese students, with Western young people in the minority.
However, especially for children of expat entrepreneurs starting new businesses in the tech sector, comparatively inexpensive international school charges should at least mean a continuity of education in the English language as well as the chance to learn Mandarin, important in this day and age.