Hong Kong expat families checking out Singapore international schools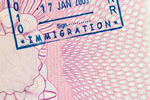 Expat parents living and working in Hong Kong are considering international schooling in Singapore as protests continue.
wo major problems about the situation in Hong Kong are causing expat parental concern, with safety the obvious issue and school shutdowns due to the ongoing protests another reason to seek private education on a boarding basis elsewhere in the region, or even to relocate as a family.
One popular choice is the North London Collegiate School with its exceptional history of educating girls in the British capital for over 100 years.This famous private school now has a campus in Singapore and is experiencing a rush of interest from expat professional parents based in troubled Hong Kong. Another, longer-established, private school in the city-state is now reporting a 25 per cent increase in applications from the former British colony.
For long-term expat parents, the attractions of Singapore are obvious, beginning with political stability and a low crime rate and extending through an excellent standard of education to green spaces and first-world, efficient infrastructure. Expat families at present resident in Hong Kong are now looking to a move to greener pastures as violent protests continue with no end in sight.
Singapore is seeing more than one advantage from Hong Kong's troubles, with the island's economy now feeling the effects and those wishing to stay in Asia seriously considering permanent relocation to the city-state. Bankers estimate some $4 billion has been transferred to Singapore over the past seven months of turmoil, and Hong Kong's education service agents are reporting at least four enquiries about Singaporean schools every week.
Obviously, safety is the major concern, as it's impossible to predict which area will become violent and attract police attention. Employees of four major financial firms are being given the chance to relocate, with talks now being given on Singapore's education choices, their waiting lists and the cost. The majority of interested parents, it seems, are from Hong Kong's financial sector or are legal advisors, and most are expats.