Ho Chi Minh City offers expat kids a unique educational experience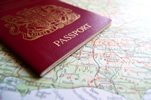 Vietnam welcomes expat families with a unique style of international school.
New expat family arrivals in Vietnam's Ho Chi Minh City will be more than happy with the unique style and excellent international schooling found at its number one educational institute. The city's European International School doesn't just offer an excellent curriculum, it's also an original concept in its own right.
Set amidst glorious tropical gardens, the classrooms are either former colonial residences or modern buildings, giving an easily settled and colourful village feel to the entire complex. Some 565 pupils attend this educational village, learning how to make positive contributions to the world beyond as well as to their own communities, and the school's three International Baccalaureate educational programmes are fully accredited.
Pupils study from Primary through Middle School to High School level and the campus is truly international, with students from 43 countries including the UK, Japan, Taiwan and South Korea and a number of European states as well as Vietnam itself. Although the main language used in class is English, there's also a wide range of language options such as Mandarin Chinese, Korean, Vietnamese and several European languages. Support in English for foreign students is available at no extra cost.
Given that Vietnam is now a popular destination for expat professionals, attracting the brightest and best teachers to this unique international school isn't a problem. Its setting at the heart of the city's Expatriate District 2 ensures new arrivals settle in fast, finding friends and enjoying the community atmosphere. For families moving to this fascinatingly upwardly mobile Southeast Asian country, the school's parent association is there to welcome, inform and befriend.
According to the school's head teacher, Vietnam is rising fast to become one of Asia's leading economies, supported by a uniquely dynamic educational system developed by utilising the best of the rest as seen across the academic world.