Vietnam setting up to be Southeast Asian medical tourism hub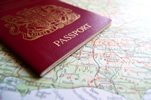 Vietnam is now looking to lure expats and medical tourists to its hospitals.
A recent conference held in Ho Chi Minh City has collected opinions on a strategy to make Vietnam the next must-use destination for medical tourists. Improving patient care is now a priority with all Vietnamese healthcare providers, as positive user reports are essential for the success of a new push to publicise Vietnamese quality healthcare to potential medical tourists as well as residents and expats.
Vietnam's swift rise in popularity with expat SMEs, digital nomads, expat retirees and entrepreneurs has mirrored its stunning economic growth as well as providing professional healthcare facilities to all new arrivals and long-stayers. Infrastructure, quality training facilities, competent professionals and efficient procedures are all in place, with patient satisfaction now all but guaranteed. For older expatriate retirees making the move from neighbouring Southeast Asian countries to Vietnam, one of the most important aspects is affordable, reliable healthcare.
Whilst professionalism and competence are already at high level, it's a fact that some 40,000 Vietnamese travel overseas for their healthcare needs. At the same time, foreign arrivals for heart surgery, cosmetic surgery, cancer treatment and dentistry are increasing, as is the country's reputation for quality services at a reasonable cost. The one problem delaying the country's rise as a medical tourism destination is that it doesn't accept international healthcare insurance, thus cutting out those who've high cover for serious ailments needing operations and quality aftercare.
At the conference, medical expats raised their concerns about the rule, as Vietnamese patients travelling overseas for treatment loses the sector a large amount of money, especially as patients often want to stay on for long-term rehab or physical therapy. With Vietnam now looking to be the Southeast Asian country of choice for both retirees, expat entrepreneurs and medical tourists, the blocking of international healthcare insurance payments needs to be reversed in order that the sector can play its part in the country's economic resurgence.