Expat entrepreneurs in Amsterdam facing bans on shared housing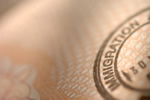 For younger expats and students heading for Amsterdam, finding legally shared accommodation is about to get far more expensive.
Since the Dutch city became a popular location for digital nomads and tech expats from the UK and other European states, finding affordable accommodation has become a nightmare, with many giving up and returning to the home country as a result. The issue is also affecting Dutch families in the city who're being forced out by soaring rents and house prices.
Recent research by the International Community Advisory Platform revealed 80 per cent of new expat arrivals are not being helped with rental costs and are paying more than they're able to afford as a result. In spite of being considered to be richer than their Dutch counterparts, some 25 per cent of expats are earning below €3,000 monthly, an amount which would result in their being able to claim social housing if they were locals.
The city's new housing rules claim to be bringing a balance as regards accommodation available to families and young persons as well as improving the status of young workers and students. Due to be voted on later this month, the new rules affect the licensing system for shared accommodation in that they will bring in individual rental contracts with a cap on rental charges. In additions, caps will be placed on the number of shared houses able to be rented out, this preventing specific areas from becoming student ghettos.
According to a spokesperson, those living in shared homes aren't legal and are vulnerable to eviction as a result, but housing corporations and student groups believe the changes will only result in less shared home housing being available or affordable. Landlords, it seems, are now planning to restrict sharing to a maximum of two people without reducing rents, even should the accommodation have three or more bedrooms. Whatever the end result should the new legislation be voted in, it's unlikely it will stop the flow of young foreign tech talent heading for the city.