Will buying a home in Greece still be possible post-Brexit?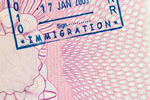 In spite of rumours to the contrary, Britons fleeing post-Brexit Britain will still be able to purchase Greek property.
For those British retirees who've always dreamed of living in their own home in Greece, the door will definitely not close as regards house purchase. The reason is
straightforward, as the European Union doesn't govern laws on owning or purchasing property. A good number of Australians, Chinese, Americans and more buy homes all over Greece every single year, although several Greek regions are deemed sensitive due to borders with historic enemies!
The only drawback for would-be expats hoping to relocate to Greece is that, after Brexit, they will need to get a visa rather than just arriving and settling in. For those wishing to use their Greek property for holidays or intending to stay less than 90 days in every 180, a tourist visa will suffice, and gives time to arrange a more permanent permission to stay.
If you're aiming to live in the country on a permanent basis, you'll need to make a visa application followed by a residency permit. For those with jobs, the process is fairly straightforward, but retirees will be required to show a monthly income of around €2,000 as proof they'll not become burdens to the state.
Another alternative for those with capital to spare is Greece's version of the controversial Golden Visa at a cost of €250,000, and as regards essentials such as access the Greek healthcare system, should Brexit end in an acceptable deal you'll be able to use the system until the implementation programme ends or until December 2020. In the case of a no-deal Brexit, your entitlement will end immediately and may not be reintroduced unless an agreement is reached between the UK and the Greek government. For those with private healthcare insurance, access will automatically continue.
If you're claiming the UK state pension, it will continue to be paid and uprated for three years, after which no-one has any idea what's going to happen. Britain will attempt to negotiate continuance of the uprate, but the outcome isn't clear at present. Whatever the eventual end to the Brexit debacle, Britons determined to emigrate to Greece in the long-term should be able to do so provided they can meet the financial requirements.