Democratic Hong Kong vote hasn't changed anything for expats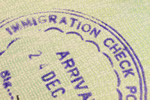 Hong Kong's recent election results don't seem to have stopped expats planning to leave before it's too late.
The vote itself was hailed as an almost inevitable victory for the democratic process, but it seems those determined to leave are still packing. The final straw for a number of expat professionals was the Hong Kong Polytechnic College standoff between a smallish group of protestors and Hong Kong's boys in blue, with reports saying some student demonstrators had escaped from the building via the sewers.
One expatriate software programmer told local media there's no rule or regulation any more, adding the sight of police pressurising protestors holed up in a local university makes it clear that Hong Kong society is no longer suitable for either business or even real life. The message of his comment is that the Hong Kong authority needs to realise he's one of many who're planning to relocate their expertise to somewhere safer.
According to local media, the unstoppable expat exodus will finally happen after the protests have continued for a full year, with a ballot by the American Chamber of Commerce echoing this feeling. Some 25 per cent of respondents said they've been considering scaling down their businesses or simply getting out of Dodge. One US-born entrepreneur whose 2017 startup raised more than $100 million is now downgrading his Hong Kong operation and transferring to Singapore, leaving the Hong Kong base as just a workplace for PC-based satellite TV.
Even so, recent updates on the situation saw major multinationals reluctant to give up on the town as it's still an irreplaceable strategic hub for Asia as a whole. For expat professionals who've been working elsewhere to get experience before hopefully getting work in Hong Kong, the seemingly never-ending demonstrations and their increasing violence is smashing dreams. Nowadays, safety and security is one of the foremost considerations when deciding on a career move, and Hong Kong now simply doesn't tick enough boxes in that sector. For expats already in the city along with their families, it's even worse, with many deciding to send their children and partners back to their home countries, at least in the short term, thus disrupting their education.