Vietnam now fourth best in world for expat professionals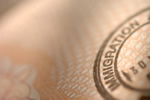 Formerly known as Saigon, Vietnam's Ho Chi Minh City is now the fourth most popular world expat destination.
Over the past decade, Vietnam's emergence into the expat world at large has been more than impressive, resulting in its present day popularity with professionals and retirees alike. This year's InterNations poll confirms its position as a prime destination with a stable, fast- growing economy and a refreshingly low cost of living combined with affordable housing options. Its high rating in the study puts the Southeast Asian country well ahead of other Asian countries including China, Hong Kong, Japan and South Korea.
The poll, focused on major cities in 187 world countries, covered getting settled, housing, finances, quality of urban living and work life in each city, thus providing a useful reference for would-be expats looking to decide on a long-term location. Of the respondents, 82 per cent said they're now enjoying their cheapest ever cost of living, with 77 per cent saying finding low-cost housing was easy.
Another result worth noting for experienced ESL teachers was that salaries in Vietnam are higher than in the majority of world destinations at an average of between $1000 and $2,000 monthly, plenty enough to live comfortably and save as well. Overall, highly-qualified expat professional salaries in the country rate at 16th in the world with an average annual take-home pay of $90,000, and last year's InterNations survey revealed a ranking in the top ten for friendliness towards expats.
As regards comparisons with expat destinations in the West, Vietnam's results put New York, London, Dublin, Stuttgart, Milan and Paris to shame for their ratings as worst cities for expat life. At the present time, some 82,000 expats from across the world are happily living and working in Vietnam, and the increasing number of new arrivals from next-door Thailand includes entrepreneurs and retirees as well as former small business owners looking to start up again in a more expat business-friendly location.