Shanghai showing the world how to nurture expatriate talent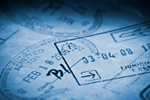 Shanghai is showing the world how to attract and keep top expat talent.
The expatriate population in Shanghai now numbers over 200,000 and is the largest in the whole of China. Services specifically aimed at serving expatriate professionals are comprehensive and are expected to provide a model example for other regions in the vast country, as the numbers of expats choosing China grows year by year along with its opening up and reform.
Former smaller expat communities are now huge international communities, with Gubei's version now home to 42 residential compounds housing 32,000 Chinese and expat residents. The expatriate community includes French, Japanese, American and South Korean nationals and accounts for 51 per cent of the entire community. Gubei Civic Centre is now home to a non-stop overseas affairs hub, helping new arrivals deal with work permits, entry and exit requirements and other issues involving living and working in Shanghai.
Local Party Working Committee head Hu Yu'ang told the media his and his staff's priority is helping expatriates to enjoy a convenient lifestyle without any hassles by using services ranging from legal advice to immigration assistance. He's also hoping foreigners will become involved in the local community visa charity and cultural events and also suggested eventual involvement in governance.
Popular Pudong district in the area of the same name is now home to some 7,000 expatriates and is a favourite with incomers for its commercial facilities and infrastructure improvements. Its favourite, smaller district is Biyun, fondly named by its foreign community as the 'little UN of Pudong'. One US expat told a local reporter he loves the entire community for its convenient shopping and eating out opportunities, adding it's a totally safe location for himself and his family.
Resident in a Biyun community estate George Hu also hails from the USA and finds the complex perfect for his needs. He especially enjoys the events at the clubhouse, the pool and the wide range of services provided by local small businesses. Another French software engineer living in Pudong with his partner now works in a co-working space where everyone speaks English and shares their experiences and advice. Like the vast majority of Western expats in Shanghai, the chance to experience genuine Chinese culture is a strong plus-point.