Where in Asia can expats be sure of safety and security?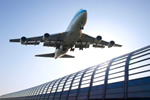 For many would-be expats, their fascination with Asia began in childhood and continued until they were actually given an opportunity to move to a location somewhere on the vast continent.
As with all relocations, safety and security is a priority, especially if the chosen destination isn't exactly first-world. Asian states such as Japan, Singapore, South Korea and Hong Kong as well as several major cities in mainland China fall decidedly into the first-world category, but the majority of the continent is either 'developing' or decidedly third world with the exception of their capital cities.
As usual, online research will reveal a good few studies and surveys, the majority of which analyse data taken from their own large pool of expat readers. The recently-released World Justice Report, as its name implies, is a more official-sounding version of the rest and gives useful information on the safety or otherwise of the bulk of Asian countries likely to attract expatriates
Using expats' perceptions of their countries of residence, it references the prevalence of common crimes such as theft, kidnapping, armed robbery, extortion and even homicides, giving would-be expats a handy reference when considering their insurance needs! Joking aside, the report also measures protection against terrorism, armed conflict, mob violence and the settling of civil disputes by means of violence or intimidation. For those considering emigration to Asia, this isn't as depressing as it may sound, as forewarned is forearmed and the right decisions can then be made.
As regards safety and security, Singapore and Japan take top marks, notwithstanding North Korea's habit of firing missiles into the Sea of Japan. South Korea comes in at number three in the study, again notwithstanding its aggressive northern neighbour. In fourth place is China, with Mongolia following at fifth and Malaysia, Vietnam and Indonesia also well placed as regards expat safety.
Due to its ongoing negative publicity, Myanmar's 64th place rating was no surprise, but the study placed it as being safer than Thailand at 69th and Cambodia at a dismal 81. Pakistan at 113 is identified as the least safe of all the Asian countries, with Bangladesh not far behind, but the shock result is the Philippines at 107th position, even although this may refer more to the capital and ongoing issues in Mindanao than to destinations favoured by expats.