Is the Philippines the answer for expats needing a new location?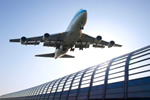 For several decades the Philippines as an expat destination was a well-kept secret, but it's now out there as a great choice for retirees as well as those looking to find a job in this beautiful country.
According to a recent survey, the island archipelago is now ranked as the 24th best world country for expatriates, moving up four points since last year's results. Governmental reports as well as the country's National Police chief are putting its rise down to increasing peace, order, safety and security, but new expat arrivals are crediting the Philippines' friendly, welcoming people as the main reason for their choice.
Interestingly, the Philippines is now just one point below the USA in the survey, with China two points below, with living standards, family life and career opportunities the main categories by which all countries were judged. In addition to becoming a major destination for expat retirees as well as business entrepreneurs, the archipelago is becoming a major tourist attraction, with visitor numbers in the first six months of this year up by almost 10 per cent on last year's figures.
For expats, the main attractions are the tropical beauty of the islands, the fact that the English language is widely and well spoken and the cost of living outside the capital is refreshingly affordable. Culturally, Filipinos are some of the world's most welcoming, friendly and helpful people anywhere on the planet, and are a major reason for the destination's increasing popularity with expatriates making a move from other countries in the region where the smiles no longer seem genuine.
Respect for older people comes as standard here, as does the lack of discrimination and a genuine welcome for new arrivals. As regards jobs, foreigners who can add to a business's success are always welcome, no matter where they've arrived from, and multinational companies encourage diversity in the workplace. The country's economy is growing fast, fuelled by new investors and businesses, and finding a new position isn't difficult provided expat qualifications are a match with employers' needs.