Becoming a single female expat can be the lifestyle change you need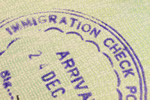 Careful planning after research makes moving overseas as a single woman a breeze!
Emigrating to an unfamiliar land is correctly seen as daunting for new expats due to culture shock and the total unfamiliarity of just about everything, but for single women it's generally seen to be far worse. However, careful research, forward planning and a positive attitude can make a scary prospect successful from day one. Believe it or not, in many ways it's easier for a lone woman to become an expat than it is for couples. There's no-one to argue about initial choices, no conflict about location and no-one to sulk when an unpopular decision is the only way forward!
For women, creating a new life in a new country comes as part of the human package, with the same rules applying to moving overseas as they do to finding a new job or moving within the home country. Obviously, life won't be the same overseas but, if careful planning has taken place, it can be far more enjoyable and challenging. Moving to run away from problems rarely works, but emigrating because you'll have a more affordable life in an attractive location is a solution rather than an escape, especially for older singles.
Making a list of your favourite cuisine, climate and things you enjoy doing and researching online to find a country which fits is the first move. Getting your finances in order is the second, somewhat less enjoyable, task, but knowing your bottom line budget also helps you decide on the best location. Considering your possible healthcare needs by selecting a country with acceptable healthcare standards and less than exorbitant prices is wise, even although many expatriates find their health improves hugely once they've left the stress and bad weather in the home country.
For lone females, it's good to choose a country and city with a strong expat community easily accessed in a number of different hangouts. Having a wide selection of new acquaintances with whom to socialise helps stave off the occasional pangs of loneliness and helps you through the occasional bout of homesickness. Making an effort to learn the language of your new country is important for single expat females, as it's respectful to the local culture and helps your getting accepted in the local community. Being a single female expat in a new land is all about freedom, in that you can be the real you 24/7, as there's no need to compromise as regards others' wishes or wants.