South Africa's best cities for expat professional life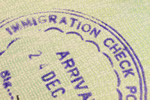 However tempting a new job or reassignment may sound, moving lock, stock and barrow to a totally new land can be scary at best.
Expat professionals heading to South Africa are following in the footsteps of foreigners who arrived more than a century ago and established the new land as an important part of the international trading network. Nowadays, their destination is a new country, rich in diversity as well as a choice of cities suitable as regards career opportunities and lifestyle.
Cape Town is top of the list for relocating expatriates, although Durban ranks higher for many due to its more relaxed quality of life. A recent survey of 450 world expat hubs included the three major South African cities for their lifestyles, with Durban coming in at 85th, Cape Town at 92nd and Johannesburg at 95th. Common to all three were a fascinating history and heritage, modern infrastructures and generally good weather.
Cape Town is famous as the stopping-off point for sailing ships on the route from China to Europe, as well as for pirate vessels attempting to steal vastly valuable cargos. The city's appeal for expat professionals takes in its rich history as well as a good number of attractive locations suitable for newly arrived expats' housing needs. For those seeking good schools and modern amenities, City Bowl is the answer, and the gated communities in Bishopscourt and Tokai provide personal secutiry and safety, whilst Hout Bay caters for those needing walking trails and pretty beaches after a week' s commute into the city.
Durban is SA's third largest conurbation, famed for its glorious beaches and its sunny, warm climate. Rents are less than in Cape Town, and relocating families feel at home in the Morningside and Durban North districts. For upscale, prestigious developments, Musgrave and Beara neighbourhoods have it all, and the outlying suburb of Kloof is an attractive alternative. For families, Durban's healthcare provisions are the best in the country.
Expat financiers often find themselves heading for Johannesburg, the country's frenzied economic hub with its well-known luxury gated communities set in wealthy suburbs. Rentals in the city are less expensive than in many European capitals, but it has to be said the city is also known for its high-crime areas in and around its central districts. However, recorded crime in the outer suburbs is at low levels, making these parts of the city relatively safe for expat families.