What will the new Philippine ID card mean for potential expats?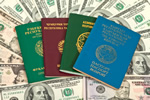 How will the new Philippines ID card affect expatriates?
On the fourth attempt, the Philippine National ID card is expected to be brought in between mid-2020 and mid-2022. It's the government's fourth attempt to introduce the national ID card, but how will it effect the large number of expatriate workers and the even larger number of retirees?
It would seem the new card, known as the PhilSys ID card, will replace the existing ACR-1 ID card, but expats may wonder why this is necessary. However, even this aspect of the launch isn't yet set in tablets of stone as, according to the relevant new law, the PhilSysy card will not replace existing government-granted ID cards. It's also not yet certain how much the new card will cost, as a fee will be demanded but the exact cost has yet to be determined and announced. For potential expats who're wondering whether they'll have to pay twice for two cards, it's now 'watch this space' time.
The new cards can be applied for at PSA provincial and regional offices, local civil registry offices and a good number of other governmental locations, and the necessary biometrics are much the same as those for the original ID card. What's clear at present about the launch is that very little is actually clear, making projecting its effects on expatriates somewhat of a lottery. However, expats and those planning to arrive sometime soon are hoping it'll be a positive step forward on the part of the government.
One thing's or sure - for those still considering relocating to the Philippines from certain far less expat-friendly Southeast Asian hubs, it can't be any worse than the hoops they're expected to jump through at the present time.