Rotterdam is now a preferred expat option for jobs and family life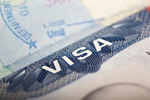 Newly arrived expats in Rotterdam are being urged to invest in property.
Rotterdam is famed as Europe's largest port city and is now a magnet for expatriates from across the world. At the present time the huge conurbation is home to around 635,000 expatriates, many of whom are potential savvy modern-home buyers. Even Dutch buyers are queuing to buy property, with advisers and real estate agents convinced that purchasers with reap profits after a ten year period of ownership.
For once, there's logic behind the sales pitch, as Rotterdam is fast becoming the city of choice for property owners and expatriate start-ups sick of Amsterdam's extortionate property and lifestyle prices as well as the crowds of newcomers. The capital's rental and house purchase markets are now excessive, and the wise are voting with their feet in the direction of the Netherlands' largest port city. Property professionals believe the Amsterdam market may well have peaked, especially in its central area, but Rotterdam has a good way to go before it suffers the same fate.
The city centre is still affordable and the outer edges are even more so, with commuting a breeze due to efficient public transport and a plethora of bike lanes. As regards housing, there's a far more varied choice available than in either Amsterdam or The Hague. The city has many attractions for expats, including a huge number of art and cultural festivals, a lively nightlife and a great choice of eateries at all price levels. Importantly, it's a business hub with many great job opportunities and its innovation centres attract young talent to the city.
Perhaps the only downside for expat professionals with families in tow is a smaller choice of international schools than in Amsterdam. Even so, rumour has it the city council are working on attracting a good few more over the next few years.