China attracting top AI expat talent whilst America argues over visas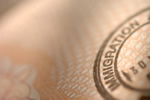 Expat professionals with specific AI skills will be in huge demand once governments decide on visa processes.
The market for those with qualified and experienced AI skills is about to explode, or at least it will when world governments decide on how to treat top expat talents. The reality of this issue is that AI skills should be on every first-world country's skills shortages list, but visa issues as regards this relatively new field are still under debate.
In the USA, the need for this expertise is fully recognised, with even Trump seeing the new technology's usefulness in secure travel but seemingly reluctant to source the necessary expert expats from overseas. As normal visa applications are taking months rather than weeks, calls for a special AI visa are growing louder.
The travel industry is already using AI in its facial recognition form for customs procedures and boarding at airports, and the new technology is in use in some form in all first world countries. However, the specific skill sets needed to install and maintain these systems as well as data interpretation aren't easily found, even in the USA.
As a result, computer engineers, data scientists and computer scientists are in demand, especially for research and development positions. Expats who're proficient in this ultra-modern sector can command eye-watering salaries as well as a great deal of respect from co-workers, and the technology involved is poised to transfer the planet in a few decades or even less.
Even so, those with the talent to create even more amazing systems can't get work visas if they're from Eastern Europe, Africa, Asia or the Middle East. They can't work overseas and have to struggle to be allowed to attend conferences in the USA and Europe. Nose, cut off and face are the three applicable words for this fiasco.
So, where can top talent in this amazing field go to practice their expertise and benefit the world in so many ways? France offers a tech visa applicable to AI, and the UK's Exceptional Talent Visa is granted to 2,000 expats every year. Unsurprisingly, China's visa policies as well as cash incentives are aimed at top global talent in this and other related fields, and the US of A has it's H-1B visa but it's not fast-tracked in this fast-moving world.
The problem with all of the above is that no one country seems to see the potential of specific top talent in AI and machine learning, categorising the sector along with 'science and technology'. Fees for registration are eye-watering, applications take for ever and rules apply to taxes, contract duration and salaries. I
ntimidating interviews, annual quotas and stringent background checks complete the depressing picture of Western blocking of tomorrow's technology's availability today. Choosing China seems the only answer for top talent in this field.