Why should expats even consider living and working in Moscow?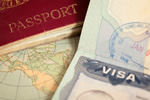 Becoming an expats and living and working in an unfamiliar land is now as common as going overseas for an annual holiday.
Expatriation for whatever reason has become a hallmark of the past decade, with multinational communities now well-established in all corners of the globe. Favourite locations as varied as China, India, Southeast Asia, the Middle East, Africa and all the usual European hubs now have expat communities dedicated to enjoying a better lifestyle, earning more money or just being free to travel and settle wherever they find themselves.
One destination rarely found in online forums and smaller surveys is Russia with its two magnificent cities of Moscow and St Petersburg, not because neither is attractive to expat professionals but rather that posting one's impressions of the cities or country might result in unwanted attention. Even so, both the historic conurbations have much to attract qualified talent which doesn't have issues with the country's infamously frozen winters.
Moscow is unlike any other world capital for its politics, its climate, its amazing architecture and the attitudes of its citizens, some of which are sure to affect newly-arrived expats. The city itself is remarkable – home to cultural treasures such as the Bolshoi Ballet and its world-famous Metro paintings and chandeliers. It's the still-beating heart of the huge country and has survived sieges, famine, plagues, fires, a revolution and Communism remarkably well. For two centuries it lost its capital city status to St Petersburg, but is now invincible to just about anything.
As in most world capital cities, prices in Moscow are high, but Russia's present-day economic crisis has meant expats get more roubles for their foreign currency, alleviating pressures on their budgets to some extent. As a result, the capital is rated 55 per cent cheaper than London, especially as regards rental charges. One downside is Moscow's unending traffic jams, infamous for forcing drivers to allow an entire day to get from one side of the city to the other. Using the metro can also be a strain as all stations and directions are written in Cyrillic script similar to the Roman alphabet.
Expats will find Russian society to be old-fashioned in is attitudes, perhaps as a result of the decades of isolation from the rest of the world. Political correctness is a definite no-no, and non-discrimination isn't in fashion. Russians' fervent nationalism can lead to xenophobia, and gender as well as racially-based prejudice is commonplace. In spite of much of the above, expatriates who've taken the plunge and are now living and working in Russia's capital city find the advantages balance out the disadvantages, giving an unusual, challenging and enjoyable edge to expat life.