Is liveability the same as affordability for all expat professionals?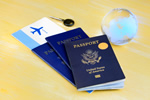 For would-be expats looking to settle on the European mainland, there's a choice of five cities where costs are still low.
For expats unable to land top jobs in famous expat hubs, there's still the chance of emigrating to one of five European cities where the cost of living doesn't break the bank. According to Mercer's cost of living survey for 2019, Sofia, Belgrade, Minsk, Skopje and Sarajevo are all still affordable, even although prices have risen slightly as the Euro is now weaker against the US dollar. Unfortunately, this doesn't do much for UK expatriates, as sterling is still in free fall due to Brexit and projected to sink even lower by the end of this crucial month in the UK's history.
For expat professionals able to afford the high life and all that goes with it, Hong Kong is still a favourite in spite of it's being the most expensive capital city in Asia due to its currency being pegged to the US dollar. However, should the present riots continue, it's quite possible life in this exclusive enclave may change in a dramatic manner. Tokyo is another reputably expensive expat location, although getting to know the back streets of this fascinating mega-city is one way to keep costs down. The old rule of 'do as the locals do' is especially relevant for expats relocating to Japan.
Seoul, Singapore and Shanghai are three more expensive locations for career-obsessed expatriate professionals, but again it's not totally necessary to spend every last coin on living costs. All have local markets for shopping as well as districts where costs are less than in the mainstream areas. Identifying the so-called liveable cities is relatively straightforward nowadays but, for expats who don't need the obvious trappings of success, liveability is down to needs more than it is to wants.