Is Eindhoven still a great place for expat entrepreneurs?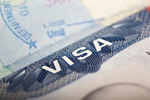 Eindhoven is insisting expatriates are still welcome in the city.
Mayor of Eindhoven John Jorritsma has reassured expats they are still crucial for the city's economy and will be supported even in a downturn. According to the mayor, the expat community is 'the heartbeat of the city' and are more than welcome to stay even should economic indicators worsen. Many expats have settled in the city, but some are now worried that a crisis may be coming due to Brexit and other negative influences on present-day relative prosperity, whilst others contemplating a move to the Netherlands are unsure about making a final commitment.
In an interview with local English language media reporters, Jorritsma said he'd spoken with representatives of five major multinationals with offices in the city, all of whom believe 100 per cent economic growth should be the norm. Until recently, growth was set at 150 percent and is now floating at between 120 and 125 per cent, making it a self-fulfilling prophecy as regards a worsening economy. As instability in Europe widens, Jorritsma admitted the lack of preparedness for the 2008 financial crisis had been a mistake, as was the city's overall reaction to another financial crisis in 2012. However, he added, the economy has grown steadily since then, as have preparations for any future crises.
In a reply to a question as to whether the city has made plans for its international expat community in the case of a burst economic bubble, he said he must protect expat talent and keep it from leaving as it contributes so much to the city and country is are the heartbeat of the Eindhoven community. For expats wondering whether it's the right time to commit to the city as regards start-ups or improvements to already up-and-running businesses, his comments, although unspecific, could be taken at face value as regards the importance of the expat community to the city's prosperity, as well as a hedge against another financial crash.