Has Brexit wrecked Britons' overseas retirement dreams?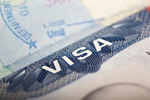 Is retiring abroad now an impossible dream for British would-be expats?
Up until the 2016 Brexit referendum, retiring in an EU member state with a cheaper cost of living and far better weather was the dream of many Brits approaching retirement. With EU-centred free healthcare and an automatic annual uprate to the meagre British state pension, even those who didn't have a workplace or private pension to fall back on could make a life for themselves in relative comfort. No-one even imagined the privileges granted to citizens of EU member states would be snatched away from them due to a politically engineered advisory referendum.
For decades, Portugal was a favoured destination for Brit retirees unimpressed by the raucous charms of Spain's Costas or France's emphasis on fine wines and complicated cuisines, preferring the quiet life in charming small Portuguese towns or sunshine, sea and sand in the coastal resorts. Many bought Portuguese properties in advance of their retirement dates, using them to get used to the local culture and perhaps even the not-so-easy language. For years, many Brits chose Portugal bearing in mind the fact their pensions wouldn't be frozen the minute they finally left the UK, and some who'd already bought holiday homes in other coastal EU countries sold them and moved to Portugal once retirement set in.
Since 2016, their lives have been turned upside down, both by the threat of losing their all their rights and also by sterling's crash due to Brexit, the which is expected to fall still further should a no-deal exit be the final result. In addition, they'll lose their annual state pension uprate, plunging many into a struggle to meet everyday expenses. A recent study has revealed the awful truth about the Brexit effect on British would-be expats' lives, with the conclusion being that overseas retirement for Britons will become an impossible dream, even for those with private pensions topping up the state's amount. Expats unwilling to give up on their dream and return to the UK are furious about what they see as an attack by their own government not only on their chosen lifestyles but on those of Brits waiting to retire and leave a country they no longer recognise.
Even a government announcement that uprating would continue for three years post-Brexit isn't calming their fears, as they rightly no longer trust the British government's word on anything. However, those still refusing to even consider moving back to the UK are pointing out that Portugal's cost of living is so much cheaper than the UK's that it's still possible to live in comfort, especially if the tourist resorts are avoided, Living inland anywhere in the popular Algarve region is even cheaper, with the Portuguese equivalent of the annual council tax costing around 400 euros as against some £2,000 in Britain. A three-course lunch including wine costs around eight euros for lunch and 15 euros for an evening meal, and local produce costs a fraction of its price in the UK.