German companies increasing the use of fixed term contracts for expat professionals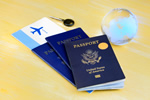 Expats hoping to head for Germany to take up a new job may only be offered a fixed term contract.
Given that job security is a priority for expat professionals looking for a change of scenery as regards responsibilities and career advancement, fixed teem contracts aren't exactly good news. Recently released figures show four out of every ten new hires in Germany were only given fixed term contracts, with the average time between eight and 18 months. The remaining six were given permanent contracts, so why not all the successful applicants?
Basically, larger companies are far more likely to use short-term fixed contracts, a decision prompted by choice rather than necessity as it gives employers the freedom to employ experienced expats whilst permanent staff are on furlough due to sick leave, parental leave or suchlike. In short, companies are using fixed term contracts to meet their temporary staffing needs. Whether the fixed term is for months or even years, such contracts are being used as extended probationary periods, ending in a decision as to whether to terminate or extend the time stated.
Taking in account the stress of a move to a new country and its workplace culture as well as the possibility of having to learn a new language, it's easy to see fixed term contracts aren't good news for expat professionals looking to develop in a new job as well as increasing their experience of overseas relocation. In 2018, some 40 per cent of the total of all new employment contracts were fixed-term, suggesting the practice is now part of an ongoing trend beneficial to employers but far less so to expat employees.
Another aspect of fixed term contracts which penalise expat professionals is that planning for the future is a waste of time, especially as contesting unfair dismissal is far more difficult than for those on permanent contracts. Germany has relevant laws protecting temporary workers, including one which allows fixed term contracts to be renewed up to three times, providing there was no objective reason for the initial hiring. Even so, for expatriates looking to stay and grow in a secure job rather than flitting from country to country on the will of various employers, fixed term contracts are better left alone even although it may take longer to find a suitable permanent position.