Portugal gets third place overall in best expat destination survey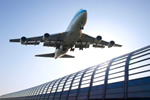 Often regarded as a retirement option rather than a first choice, Portugal has been attracting expat second home buyers for decades.
For the vast majority of Brits who moved to Portugal when retirement finally kicked in, the decision ranks as one of the best they've made as other European destinations have now become too expensive or are overrun by tourists arriving for cheap beer and noisy nights out with the boys. The country is now ranked third best for expats out of the 64 global locations surveyed. Of all the regular yearly surveys, InterNation's Expat Insider is considered to be amongst the most reliable.
In the important sub-category of quality of life, Portugal was ranked as best worldwide, and is also a favourite for leisure activities and socialising, with 83 per cent of respondents saying its relaxed lifestyle suits them very well. As regards the country's weather and overall climate, almost every respondent rated both positively, although with climate change becoming even more obvious it's not certain how long this rating will last. Ease of settling in was another category which won praise from the majority of expat residents who contributed to the survey, and 91 per cent also reported experiencing genuine friendship from local people.
Portugal was placed in the top ten world countries as regards the cost of living, but expat professionals on relocation aren't at all satisfied with their career prospects. Job security is also an issue for 51 per cent of working respondents. Even so, the country has risen in the survey's ranks ever since its first appearance, starting out at 41st out of 61 countries and rising quickly to fifth position out of 65. It's now the third most popular destination on the planet, and intends to become number one over the next several years.