Is Albania an as yet undiscovered treasure for expats?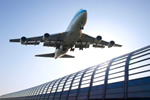 For expats looking to find new and promising destinations, Albania ticks all the boxes.
Almost unknown on the expat trail until five years or so ago, Albania and its creative capital city Tirana have now been discovered by expats eager to explore and make the most of its largely unknown delights. The little Balkan country has around 265 miles of coastline, mostly unspoiled and rarely visited by anyone except locals. It's 45 minutes by sea from the popular Greek island of Corfu, and its beach towns of Sarande and Vlore now boast several high-end resorts.
Most expats are found in the capital, having recognised its potential as a small business hub as well as its unique joie de vivre and its potential for cultural awakening. Tirana has a population of around half a million and is slowly becoming more cosmopolitan, welcoming the galleries and good restaurants setting up in the midst of architectural reminders of the country's long, fascinating history. Tourism is now becoming an economic force but isn't overwhelming, and the city now has international schools as well as a growing expat community. The city's cost of living averages less than half that of the UK, and is even cheaper in the rural districts and small towns.
Rental costs for a one-bedroomed or studio condo range between 150 and 250 euros monthly, dependent on location, and monthly utility bills come out at around 80 euros in winter and 40 in summer. Groceries for one to two people are around 25 euros weekly and even private healthcare is on the inexpensive side, as expats don't qualify for Albania's free public healthcare options. Total expenses per month range between 500-600 euros at basic level in the summer months, with around 700 euros a month providing a comfortable lifestyle. For expat retirees deciding to live in rural areas, living costs are cheaper still. Best of all, Albanians are some of the world's most welcoming people.