Pros and cons of Italy as a family-oriented expat destination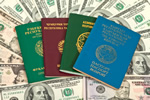 For families still looking to escape post-Brexit Britain, Italy might be the ideal choice.
Far less famous as an expat hub than are Spain and Portugal, Italy might not seem to be an ideal choice for families looking to enrich their lives, but the country famous for its romance has other advantages as well. All the larger Italian cities have welcoming expat communities, along with English language schools, libraries and bookshops. Rome is packed with embassies and United Nations organisations, and online forums are great for asking and getting advice about how to settle in.
Compared with the languages in many other expat-favoured destinations, Italian isn't so very difficult to learn due to its Latin roots, meaning it can be picked up in everyday conversation as well as by formal study. Many Italians speak some English, and enjoy conversations in the language. Learning in such a practical environment is far more fun than learning from textbooks in a structured class setting. Most of the country's industry and wealth is found in its northern region, making it easier to find a job and a lively expat community. Italy's beautiful southern regions and its two islands of Sardinia and Sicily offer a cheaper cost of living as well as international schools.
For would-be expats and their families, affordability and the level of education are both important, with Rome the focus for international communities from all across the world. It's the most expensive destination, but there's a good chance of finding a permanent job as well as the right international school. For children, the city is a long holiday, with museums, parks and ice cream sellers almost on the doorstep. The only downside to the Eternal City is its creaking transportation system, the main reason why almost everyone has a car and traffic jams are a part of Roman life.
Further south, Naples is a huge city set in the shadow of Vesuvius and home to a large American expat community. Exciting and welcoming, it's unique for its Neapolitan style and music. For lovers of the Italian countryside, Tuscany can't be beaten for its sheer beauty. Florence is the main city, historical and a hub for the real Italian culture. With its reasonable cost of living compared with Milan and Rome as well as easy access to the stunning countryside, it's the perfect place for expat families. If finding the right professional job is an essential, Florence's industrial heartland gives choice and opportunity in the financial, pharmaceutical and manufacturing sectors.
All in all, Italy offers an attractive lifestyle and quality of life, with expat tax-payers and their families entitled to free state-funded medical care as well as public schooling. In addition, the country's acclaimed food, wine and good weather are much-appreciated advantage for expatriates and their families.