Survey reveals USA now world's worst for expat professionals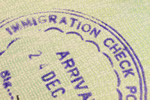 The USA is now ranked as one of the world's worst destinations for expats.
As a result of ots ever-increasing costs of living, education and healthcare, a recent survey ranked the USA just 47th out of the 64 expat destination countries represented. One third of expatriate respondents admitted they earned more than in the home country, but said they were forced to spend far more due to the high cost of necessities such as healthcare, childcare and children's education. Some two thirds of those who took part in the survey praised the US education system, but over half were appalled by the cost. As regards childcare, 75 per cent said it was unaffordable.
Safety and security was another category in which the USA did poorly, as the 69 per cent of respondents who felt safe was far less than the overall world average of 81 per cent. For working expats, America's digital access was regarded as fast and easily provided, giving a score higher than the global average. As regards the rest of the countries surveyed, Qatar, Indonesia and Kazakhstan achieved higher scores than in 2018, with losers Costa Rica, South Korea and Cyprus sliding down the previous years' listings.
Kazakhstan's survey success was measured by a climb of 27 places from its 2014 level, the year in which the survey was first taken. Career prospects, important improvements in transportation and the state's rich culture were all reasons for its rise, and Qatar was also lauded as an affordable place for expat professionals. However, one-time favourite Cyprus's ratings were affected by its present political problems as well as its recent adoption of a somewhat unpopular national health care system. Former favourite South Korea also lost out due to its weakening economy and rising cost of living.