Survey crowns Switzerland as best of the rest for expat professionals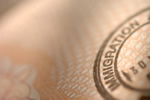 For the first time since one reliable expat survey began over a decade ago, Switzerland has taken top place as an expat favourite.
Placed at eight best in last year's HSBC survey, the mountainous little country jumped to number one, displacing Singapore from its four-year stint as tops for expatriate professionals. Over 80 per cent of the expats surveyed rated their quality of life higher than that in the home country. Unsurprisingly, the high level of wages paid exerted significant influence on the result, with average salaries at around $111,587, a large cut above the worldwide average of $75,966. As Zurich is now a world leader in the financial sector, one in five young expats are employed in private banks and other finance-based companies.
The same percentage of respondents rated Switzerland's political and economic stability as another reason for its popularity, with 59 per cent also citing a comfortable balance between professional and private life. As regards personal safety and security, 75 per cent of those surveyed said they felt safer than in their country of origin. As regards expats with families, Switzerland's high quality education system was praised by 59 per cent, and the beauty of the environment plus its cleanliness was another reason for expats to feel more than happy with their choice of location.
Switzerland's pristine environment was also mentioned as one reason why almost half of respondents said they feel healthier than before they arrived. The majority of the country's expat community is located in Geneva, famed for its quality of life and personal safety as well as its position as the world's hub for private banks. Obviously, the city's cost of living is eye-wateringly high but, especially for those working in finance, so are expat salaries. In fact, some 41 per cent of Switzerland's entire population are foreigners, living the high life and enjoying year-round cultural events as well as Geneva's international appeal.