Thai public hospitals to charge according to expats' ethnic status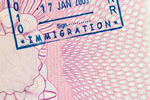 If you're still heading for a Thailand retirement, the latest news might have you change your mind!
What with new immigration financial requirements, the dreaded TM30 mess and rumours about compulsory private medical insurance, those who've planned a permanent getaway from Western politics and the British weather might have another shock coming. For those who've closely followed expat forums and social media in order to get some idea of what they've let themselves in for, this latest shock news might well be a game changer.
After years of complaints about being massively overcharged by Thailand's network of private hospitals, the expat community collectively breathed a sigh of relief when the government brought in new laws to rein in the profit-making excesses, especially obvious in charges for prescription drugs. Many posters on local forums said they'd always had good service from local public medical facilities, adding those who used the private hospitals were unhinged, to put it mildly. Shock horror struck on Monday, as an English language news outlet published the latest development – public hospitals are now legally allowed to charge expats higher rates for their services.
Thailand's dual-pricing for foreigners has always been a bone of contention amongst its expat community, with museums, national parks and amusement parks allowed to charge foreigners whatever they liked. What's now legal for public hospitals is far worse, as there are four tiers of rates, based on each patient's visa status. The cheapest charges are reserved for Thai nationals, with expats from neighbouring ASEAN countries in the second tier and working expats on non-immigrant visas on its third. The fourth group is to be charged the highest prices and is composed of tourists and retirees.
For example, a basic antibody screening costs a Thai or Asean person 130 baht, whereas working expats will pay 190 baht, with tourists and retirees paying 260 baht. At the high end, a spinal MRI's cost ranges from 18,700 for Thais and their neighbours, but working expats will pay 23,375 and retirees or tourists must cough up 28,050. The new rates will be law from the 29th of this month, and are certain to provoke yet another panic amongst expat retirees, especially those who're supporting a wife, children and the wife's family. Justifications for the blatant, soon legal, dual pricing may or may not be given, or if they are they'll resemble the reasonings of Thai politicians when confronted with the TM30 protests.