Education in Prague for children of long stay expat professionals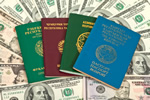 Moving overseas for work purposes and taking the family with you raises the important question of education.
Prague is a newly discovered hotbed of expat talent, much of it concentrated in the tech sector, but settling down to grow a new business whilst worrying about your children's schooling isn't fun. Previously, the Czech education system has been criticised for being dependent on rote learning and other rigid, outdated methods of teaching but, in spite of the criticism, a USA Department of Education study 13 years ago found Czech students to be better at math and science studies than their USA counterparts.
Although a good number of expat parents still believe more improvement is necessary, a more conventional student-focused approach is now the norm, starting with the public and private nursery schools. Place priority is given to parents who both work, and should there be a shortage of state-sponsored nursery places, the private sector's offerings are affordable. Kindergartens accept children between the ages of three and six, with attendance mandatory from age 5. Focusing on play and social interaction, this level aims to prepare young students for primary school education.
In the Republic, primary school education is between the ages of six and 15, and has nine grades set up in two internationally recognised levels. The first offers basic primary education, with the second level known as lower secondary. At the primary level, a single teacher takes all subjects, with second level students being taught by teachers qualified in each specific subject taught. Overall aims at this stage concentrate on giving a basic general education to the entry level of most secondary schools.
Secondary education begins at age 15, is no longer compulsory, and is divided into two sectors, technical and grammar, much like the old UK system. The technical sector includes technology, economics, business studies, health and education, with the grammar schools concentrating on academically-inclined students aiming for a university place. For both secondary education sectors, entrance criteria vary from school results to entrance exams or a combination of both. Higher education is at university level and begins at age 18, again based on an entrance exam. Surprisingly, the best Czech universities are found in the public sector.
As regards degree programmes, they're similar to those in most other developed countries, with Bachelors' courses at three to four years, Masters' at one to three and Doctorates' anywhere from three to eight years. Postgraduate studies in economics, tech or agriculture can result in the 'Engineer' postgraduate degree, similar to a Masters'. Given that the majority of reassigned expat professionals don't stay permanently in the Czech Republic and may not see their children complete their education in Prague, for entrepreneurs with tech start-ups or other business ideas it's good to know it's possible for their children to complete the entire process and gain internationally respected qualifications.