An expat guide to choosing between Vietnam and Thailand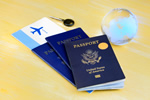 Southeast Asia is a favourite for would-be expats looking for something different, with Vietnam and Thailand the two most talked about choices.
Both countries are packed with natural beauty, their contrasting cuisines are exotic and nourishing and their individual cultures and histories are fascinating. In the past, Thailand was the most popular, but Vietnam is now far more than just the new kid on the block as regards working or retiring. Both countries' politics are unconventional to Western eyes, with Thailand at present under a government headed and controlled by the military and Vietnam practising its own version of Communism. Thailand's image is more Westernised than in the past, with its combination of ancient traditions and culture now fused with modern Western culture, often to its detriment. Formerly famed for its welcome to foreigners, recent visa and other changes would seem to have tarnished its 'Land of Smiles' image, at least according to local English language online forums.
Vietnam's defined culture has been influenced in recent history by the US during the Vietnam War, by Chinese occupation and by France, whereas Thailand claims it has never been formerly colonised. As a result, Vietnam's local culture is more authentic, whilst Thailand's version has been coloured by tourism and Western investment. Basically, it's easier to live in Thailand for those who need a semblance of their lives in the West, but Vietnam as a destination is more interesting and more challenging. As regards amenities, Bangkok is a typical capital city as regards high-rise towers and more than its share of malls set amongst highly decorative Buddhist temples, with Ho Chi Minh City and Hanoi home to similar signs of modernity but also boasting charming French architecture.
As regards getting around, Bangkok transportation is connected, modern, convenient and reasonably well planned, whilst travelling in Vietnam is more of an adventure. Both countries' roads are crammed with drivers who'd be immediately arrested back in the West for infringements of a good number of motoring laws, and motorcycles are everywhere. Air transportation in Thailand is far more developed, whilst Vietnam has far fewer international and domestic flight routes but is concentrating on establishing more.
For expats considering a long stay in either country, visas are tricky. Vietnam only offers visas on arrival to citizens of ASEAN and several other states, with even these only valid for 15 days. Other visas must be arranged at Vietnamese embassies or consulates, via the e-visa system or by pre-approval on arrival. Business visas are more complicated as official entry clearance must be arranged via a sponsor or employer. However, Thailand's visa system, once relatively straightforward, is now a mess of ever-changing rules interpreted individually by each immigration office as well as by immigration at airports. Long-stayers and retirees, even if they're married to Thais, are now facing more financial requirements and hassle, causing many expats to plan relocations to friendlier countries.