German universities now world's fourth best for expatriate students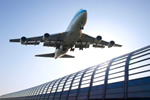 Germany is now the fourth most favoured world destination for expat students.
Studying in Germany has always been popular, especially as German universities don't charge tuition fees but do provide a constantly high quality of education across the board. For international students from less-than wealthy families and talented young people from the UK who're reluctant to spend the rest of their lives paying for their qualifications, zero fees are the obvious answer. Over the past two years enrolment numbers at German universities have soared, with 282,000 enrolled for the 2017/2018 winter semester.
Results from an earlier study found the main attraction for three-quarters of respondents was the overall quality of Germany's university education, with 80 per cent of those surveyed saying they'd happily recommend studying in the federal republic to their friends back home. China was the home country for 37,000 foreign university students in 2018, with Indian students accounting for 37,000 enrolees, Russian students totalling 10, 795 and Austrian students at 11,130.
Obviously, to take full advantage of the quality education provided, students need to have a reasonable command of the German language before their arrival, but studying a foreign language for some years is obviously a lesser hardship than paying off education-focused debts for the majority of their working lives. Favourite universities for international students include the famous Munich Technical University with its leading research and teaching centre, the Karlsruhe Institute of Technology with its research-oriented curriculum, the historic University of Heidelberg specialising in humanities, medicine, social sciences and law and Berlin's Humboldt University, famed for its global reputation as one of the best.