Co-working spaces in Prague aren't just for expat techies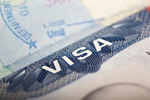 Building on its increasing popularity for tech start-ups, Prague is now in line to be Europe's most popular co-working destination.
For digital nomads and those looking to generate new online ideas and services, the Czech Republic capital of Prague is now becoming a must-visit for young tech professionals. The city offers high quality services, plenty of networking opportunities and a way to exchange the 'home office' isolation for a friendly, efficient and lively co-working space.
Over the past two years, co-working centres' leased square metres have expanded from 25,000 to 65,000, a spectacular increase of just over 150 per cent and proof that demand does stimulate supply, at least in this popular sector. During the first six months of this year, an additional 13,000 square metres was directly leased for co-working spaces, with more in the final negotiation stages.
It's not just co-working spaces aimed at young, independent tech-talented expat professionals, as the demand for serviced office spaces is also rising fast, with over 30 locations now open for business in Prague and the trend spreading to other Czech conurbations. In addition, similar work spaces are now in demand by large companies looking to modernise their working practices in order to attract more international talent.
Obviously, the trend is being exacerbated by millennials and their demands for an individual approach, high quality service and efficient networking strategies. Research has revealed company motivation for change is being driven by increased short-term demand, the testing of a new, alternative style of workplace, reductions in costs and efforts to attract new local and expat talent.
One survey revealed almost all its respondents noted productivity had increased after the introduction of flexible working, with allowing remote working also improving results. This innovative approach, if taken up globally, would be the most important change in working conditions seen for decades, and would result in a totally different, more employee-friendly and results-oriented work environment.