Expats in Thailand angry over blame for unpaid private hospital debts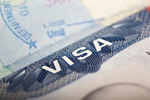 Fearful expats in Thailand are awaiting full details of compulsory private health insurance due to be announced later this week.
The announcement will refer to expats on Non-Immigrant O-A visas arranged outside the country at Thai embassies or consulates. It's understood this announcement will not refer to those on the so-called 'retirement visa' extensions renewed annually at local immigration authority offices. However, taking into account a favourite synonym, TIT (This is Thailand) – the vast majority of expats aren't really sure they won't be included at the last minute.
The thorny subject has been under discussion on local expat forums since last May, with the insurance to be provided exclusively by Thai companies and covering 40,000 baht outpatient expenses and 400,000 baht inpatient coverage. Expats checking out the various Thai companies suggested by the authorities have many complaints about cost versus coverage, cost or lack of existing conditions coverage, price gouging and the cut-off age of 70 years in many companies' offerings.
The reason given for the introduction of compulsory health insurance for expats has also caused massive controversy within Thailand's retired expat community, as it was stated that the charges would help cover the high total of unpaid medical bills run up by foreigners who left the country to avoid paying for their treatment. In addition to concerns over high charges and poor coverage, expats in Thailand are angry about being blamed for what could be construed as fraud.
Many are posting they've not been allowed to leave hospital without first being escorted to the payment window by a hospital employee, thus ensuring they don't discharge themselves without clearing their bill. The general opinion amongst the expat community is that tourists and short term visitors without travel insurance are far more likely to depart for their home countries without first paying hospital charges, leaving the blame to be placed on expats who're living, working or retiring in Thailand.
One distraught expat whose seriously ill husband had insisted on going home from a Thai private hospital due to the discovery of a flesh-eating bug in the ward was forced to leave him in a wheelchair in a bare corridor whilst she was escorted to a distant ATM and told to withdraw the full amount as the hospital didn't want to accept her offshore account card in payment. As her card had a far lower withdrawal limit than the bill, she was forced to call her offshore bank and get their agreement for a higher limit.
Her husband, who refused to use Thai healthcare when his condition worsened, finally flew back to their home country for further treatment. After returning to Thailand, his condition deteriorated again and he died at home after again refusing to be taken to a Thai hospital again.