Tips for newly arrived expats on seeing Tokyo as it truly is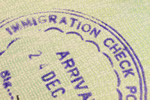 The offer of a reassignment to Tokyo often sparks trepidation rather than celebration, but it's an opportunity to be a part of one of the world's most iconic capitals.
Whilst Tokyo may not be as popular as an expat hub compared with the Gulf States, Singapore and Hong Kong, this unique mega-city has the ability to turn even the most work-focused new expat arrival into a gawping tourist. From the ancient heart of the city in and around famous Asakusa Temple through the historic moat with its enclosed Royal Palace and protective towers to the springtime glory of cherry blossoms in the city's many parks, everything about the city tells of its unique history, heritage and culture.
Razed almost to the ground in the early 20th century by a massive fire before being resurrected and destroyed again during WWll, present day Tokyo is contemporary and ancient at the same time. Its ultra-modern public transportation options including the Shinkansen are fronted by Tokyo Station, a building built in the style of an early 20th century upscale central London hotel – a style which was popular during the city's post-conflagration reconstruction. Newly-arrived expats seeking a true Tokyo experience should head for the Shibuya intersection for a perfect example of controlled chaos as thousands of workers heading home attempt to cross the broad expanse of concrete without impeding the thousands of Tokyoites heading from the station to the adjacent entertainment and shopping district. It's literally the world's busiest street intersection, in which every single individual seems encased in their own protective bubble.
Exploring the tiny back streets and markets in the central area gives a trip back in time to quieter, more peaceful days where nothing changes and life is simpler. Here you'll still find tiny workshops making traditional items entirely by hand, just as their great-grandparents did in older times. Heritage and tradition is everything to the Japanese people, and artistry is still greatly prized. Asakusa is the heart of the old city, with its shrine welcoming visitors to worship along with the local people and its ambience redolent of centuries of belief. This the real Japan, laid open for expats, tourists and residents to enjoy and learn from. The longer you stay, the harder it will be to leave.