Choosing the right destination for your expatriation to France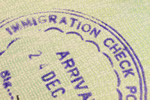 If you're still determined to emigrate to France but are unsure of the exact destination, a tour of these five regions might help you make up your mind.
France is a fascinating mix of glorious countryside, beaches, mountains, historic towns and cities, vineyards, castles, charming small towns and Paris, one of the world's most visited cities. Although living in the capital is now prohibitively expensive, there's no reason to give up on the dream as there's so much more to see in the country before deciding on your forever home. The Dordogne, a popular hub for tourists for several decades, is an outstanding region, with stunning landscapes dotted with charming villages and towns set amongst rolling hills. Its famous sunflowers have long been the inspiration for expats looking for a home from home in France.
In complete contrast and for those in love with the wild side of nature, the French Alps region offers a slice of Europe's most dramatic vistas including breathtaking mountains, tiny picturesque villages, hidden lakes and Mont Blanc itself, the highest peak in the Alps. The French Riviera is famed for its glamour and glitz, beautiful beaches, picturesque towns and ultimate chic, with its year-round moderate climate perfect for those sick of unending grey skies and rain.
For would-be expats fixated on French architecture and history, the Loire Valley is the perfect place for its chateaux, spectacular scenery, famous vineyards and the best of traditional French cuisine. Its fresh markets and historic buildings compete for attention against its beautiful gardens. Brittany is already familiar as a favourite summer holiday destination for British tourists, many of whom choose the region for retirement. The region's dramatic coastline and sandy beaches are home to several resort areas, and history buffs love its heritage, seen in over 3,000 monuments. It's also rightly proud of its famously fresh seafood-based cuisine, available in every city, town and village. For would-be expats looking to start a new life in France, making the choice isn't easy, as every region has its own delights.