UK expats may sue British government if no deal Brexit loses them their rights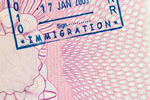 Should a no-deal Brexit finally result in the loss of rights for all UK expats in EU member states, those affected may have one right left – that of sueing the British government.
For the majority of the millions of British expats living, working or retiring in the EU, the loss of their rights would be a major disaster. Whether unable to continue making regular business trips or visiting families in the home country without the inconvenience of endless visa applications, through being unable to afford private healthcare in the case of accident or serious illness to all the other rights and entitlements afforded to EU citizens, the entire British expat way of life in Europe is under threat.
Former lawyer and senior MP Alberto Costa, who resigned in protest from a government position earlier this year, is now warning failure to ensure all the rights of EU expats in the UK are protected may open a can of worms for all UK expats in Europe. Should this happen, he says, UK expats en mass may be able to sue the British government for the loss of their rights. His warning has been addressed to Boris Johnson as the prospective PM. According to the MP, In the event of no-deal Brexit at the end of October every EU member state will need to decide on the rights of its resident UK expats. It's possible that rights to long-term residency, healthcare and even pensions may well be lost, as individual EU member states will keep well in mind how their citizens are being treated as expats in the UK.
Costa and his team met just last week with chief Brexit negotiator Michel Barnier to discuss the issue, with the result being that the only way to guarantee UK expats' rights is through accepting May's withdrawal agreement. In spite of the threat of a Johnson-sponsored no deal Brexit becoming even more real as he is now PM-elect, Barnier will not ring-fence the guarantees in the failed agreement nor will he, it seems, agree to new negotiations. As the UK digests the news that Johnson has triumphed, British expats across Europe are facing yet another reason to fear everything will be taken from them.