Expat bankers no longer flavour of the month in Hong Kong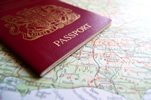 Expat bankers in Hong Kong are having a hard time finding new jobs.
The Hong Kong dream seems to be fading for many expat bankers who've recently been laid off and are having problems finding new positions. For decades, Hong Kong was the destination of a lifetime for those good and lucky enough to get plum positions with global multinationals. Considered a world financial hub, the island offered opportunities on steroids for those clever and determined enough to land a position with an international bank.
Nowadays, with China lurking just across the harbour and increasing world instability, opportunities for expats have diminished due to requirements for China knowledge and the Mandarin language, and cost-cutting is also taking its toll. As if things weren't difficult enough, this week's announcement of massive job cuts at Deutsche Bank means the supply of talented and experienced expats is now exceeding demand. The present situation is tough news for employees now seeking new jobs in a shrinking marketplace worldwide, but for those who've lost Hong Kong positions it's even tougher.
Deutsche Bank isn't the only employer in Hong Kong now shedding top talent, with other companies including Nomura Holdings also firing long-term employees. Due to the city's eye-watering cost of living, even senior bankers are forced to find new positions fast or face leaving Hong Kong, possibly for good. Those who can't bear the thought of relocation have no option but to take less well-paid jobs, with some already considering switching careers in order to be able to stay.
During 2008's financial meltdown, local Chinese companies and Asian banks were happy to hire expat financial experts let go by foreign firms but today's marketplace has different requirements and is now focusing on potential employees with networks in mainland China or Chinese nationality. Other companies are moving staff internally, leaving no room for recently unemployed job seekers, however talented. Some are accepting the fact they'll have to leave, with others considering working in startups or asset management.
The sad fact is that foreign banks in Hong Kong can now choose from a large pool of young, locally born professionals speaking multiple languages, familiar with Chinese culture, educated and trained overseas and, most importantly, don't need relocation packages thus saving company money in these tricky times. According to experts, expats waiting out the market and hoping for a miracle are wasting their time, as Hong Kong's financial sector is fresh out of divine intervention.