Is Luxembourg the perfect haven for stressed out expat professionals?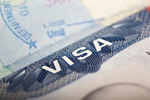 Good things often come in small packages, with Luxembourg as an expat destination the perfect example.
One of the smallest, if not the smallest country on earth, Luxembourg is well worth discovering if you value quality of life and safety and security. It's a fascinating mix of the historic and the ultra-modern, both in its architecture and its 21st century culture, and its residents are happy to share their lifestyle with incomers from overseas. The country is a Grand Duchy, historic in its own right, and has a cosmopolitan culture which welcomes expats from across the world. Almost 50 per cent of its residents are incomers, with some 179 different nationalities represented. French and Portuguese nationals are in the majority, with 42 per cent of the total population hailing from elsewhere in Europe.
For expat professionals looking for reassignment, it helps to realise the minimum wage is higher than in any other European state, with wages in general amongst the highest on the planet. For those looking for financial security, the economy is stable, strong, growing faster than any other Eurozone country and rated AAA by Fitch, Moody's and Standard and Poor. It's no wonder several recent surveys have rated Luxembourg's population as amongst the happiest in the whole of Europe.
For expatriate families, it's reassuring to know that schooling is as good as it gets, preparing children for a cosmopolitan life by teaching four languages – French, German, English and the local Luxembourgish. This may come as somewhat of a shock to today's youngsters, but they'll appreciate it far more in adult life. For working parents, French is the main office and business language, whilst English is the preferred language in occupations requiring degree-level and upwards.
Those lucky enough to land a job in Luxembourg will appreciate the rich cultural life in the UNESCO World Heritage Site of Luxembourg City. A mix of tiny medieval buildings in the centre and the glass towers of skyscrapers in the financial district, the city boasts museums, art galleries, upscale restaurants, castles and lush greenery in season. For new arrivals, practicalities such as setting up bank accounts can even be done from the home country, and the social security and healthcare systems are effective and straightforward. With all the above, it's no wonder that 90 per cent of residents are totally satisfied with their lives.