Northern France no longer a bargain basement for expat property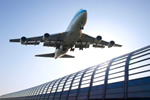 Is it too late to escape Brexit via a short hop across the English Channel?
For British would-be expats still keen to avoid the after effects of a no-deal Brexit, France is surely the most convenient get-up-and-go destination, with many already familiar with its northern region due to holiday and shorter visits. Until recently, property in the region was surprisingly inexpensive, but both towns and cities are now seeing a property price boom. Unsurprisingly, Paris is still France's most expensive city as regards real estate, with the majority of British expats preferring to settle in the warmer, coastal areas down south, thus ignoring the northern region.
Those who're finally making up their minds to go for a northern town or city are now facing increased prices in Normandy as well as close by the border with Belgium. The well-known port of Cherbourg is showing the highest rise in the region at 11.6 per cent, and the small cluster of pretty towns located between Lille and the border are seeing over 11 per cent increases. After a good few years' stagnation, Lille itself is now rising from the ashes both commercially and as regards house prices, with nearby smaller conurbations within easy commuting distance also seeing property price hikes. Further south but still in the region and extremely popular with Britons, the Brittany capital of Rennes is showing 11.2 per cent growth and its near neighbour Brest is seeing 10.6.
Further south still in Provence, Avignon with its famous bridge is seeing identical increases and La Rochelle's property prices are up by 10 per cent. Oddly enough, even although Paris apartment prices have hit the roof, their recorded rise only amounted to six per cent, but apartment costs in the district of St Denis just outside the Paris ring road have risen by 9.1 per cent, changing its reputation for poverty and crime via investment in preparation for the 2024 Paris Olympics, It seems France's reputation for charming homes at rock-bottom prices is now dead in the water, leaving would-be UK expats searching for other bolt-holes.