Choosing Italy as the next family relocation destination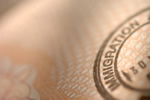 If you're planning to take a job overseas and your family are coming along for the experience of a lifetime, choosing a family-oriented destination is a must.
Italy isn't just famous for romance, sheer beauty and the Roman empire, it's also synonymous with family, as the Italian lifestyle is based on the family as the most important aspect of all. Family gatherings, family meals and the importance of family in everyday life are all essential parts of living in this stunning land. In the same way, Italy's many expat communities set in its larger cities act as family for new arrivals, helping children settle in whilst their parents organise the new home and take on the new job.
The country's industry and wealth is concentrated in the North and its main city of Milan, a region heavily populated and more expensive as regards the cost of living, but far better for expat professional jobs, already established communities and amenities such as international schools, private healthcare facilities and things to do and see for the younger family members. Southern Italy and its offshore islands of Sicily and Sardinia have a slower lifestyle, a cheaper cost of living and less as regards infrastructure, but make up for it via unsurpassed natural beauty and great beaches. Rome stands out as the historic heart of the country in addition to being well equipped as an expat family destination, especially as regards schooling.
Naples, famously located at the foot of Mount Vesuvius, has a large, long-established expatriate community and a lower cost of living than in the north. Salaries are also lower, but it's possible to live well by adopting the Italian lifestyle. For history buffs, the Tuscan city of Florence is the perfect place, already a UNESCO World Heritage Site and crammed with spectacular architecture and Italian culture. It's also home to an industrial sector comprising finance, pharmaceuticals and manufacturing, giving a good chance of getting the right job at the right salary.
English is also commonly spoken, thus helping younger expat family members to find friends whilst learning Italian. The quality of Italian life is one of the country's most important aspects, with countrywide public transport, public schooling and nationwide healthcare systems open to tax-paying residents all available. Choosing the right fit as regards job availability, comfortable accommodation, suitable schooling, a good selection of leisure activities and reliable medical services is the most important aspect of planning a family relocation, with Italy ticking most boxes and adding its own magic to the mix.