Vietnam welcomes Western expatriates from Thailand and beyond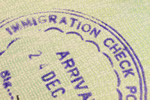 Western expats are now relocating to Vietnam from other Southeast Asian countries.
Vietnam's recently-acquired reputation as a stable, safe country for expatriates has resulted in a rush of expats from former neighbouring expat hubs. Many of the new arrivals are from Thailand, due to growing uncertainty as regards their status as foreigners, mandatory health insurance, the soaring cost of living and increasingly stringent long-stay visa requirements as well as the strong baht. Although Malaysia is another popular destination, Vietnam is the favourite at the present time.
Major attractions include good weather, a lively culture, infrastructure improvements and a cost of living slightly lower than in Thailand at around six per cent on average. Well-paid teaching jobs can be had, and Vietnamese cuisine is healthy, diverse and delicious. For townies and digital nomads, there's a choice between the two main cities, Hanoi and Ho Chi Minh City, both of which have friendly, supportive expat communities and easily available Western necessities.
For those looking for a more rural blend, cooler mountainside towns and a selection of charming beachside tourist hubs such as southern Vietnam's Nha Trang City, Da Nang and Hoi An are all popular with expat retirees, and the cost of living outside the two main cities is cheaper still. The only problem for older expatriates is that Vietnam doesn't at present, have a retirement visa scheme.
Five-year long term tourist visas can be had at a price, but are renewable every three months, as are all visas issued to foreign retirees. The basic three-month tourist visas can also be used, with the requirement of leaving and re-entering the country on another three-month tourist visa can actually be taken care of by local travel agencies who apply directly to Immigration authorities for a three-month extension. When compared with the onerous financial and reporting requirements in Thailand, it's a breeze.