Millennials win out on salary increases and career prospects when moving overseas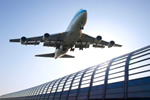 Expat professionals under the age of 35 gain more from taking an overseas job than any other age group.
According to a recent study, younger expat professionals taking a job overseas would be rewarded by a 35 per cent salary hike, a higher percentage rate than that offered to expats in any other age group. The move will also improve millennials' chances of career progression, with average salaries for the group now at $54,484. In specialist markets, the increase was even higher, averaging out at 51 per cent. Although older expat employees also receive salary increases when transferring overseas, the average rate is far lower at just under 24 per cent for those between 35 and 54 years of age and a meagre nine percent for expats over 55 years old.
The study also revealed younger professionals think they're being rewarded for their professional ability, with older, often far more experienced expat employees believing they're missing out as younger expats are being promoted in the fast lane. Three popular expat destinations were picked out for their earnings and skills potential; - the UK, the Arab Emirates and Hong Kong. Younger Hong Kong-based respondents to the survey mostly decided on the Asian hub as the best place to further their careers, with the expected 41 per cent pay increase another important factor in the decision.
The same story holds true for the United Arab Emirates, with strong career prospects, large salary increases and the luxury lifestyle persuading ambitious young expatriates to take a chance rather than missing out. British expats working overseas might well be surprised that the country they left for better prospects elsewhere is now featuring in the survey as great for young, ambitious expat professionals from overseas. Analysis of the result shows the UK is a good destination for learning new skills, an important aspect of the uphill climb to career success. However, with a no-deal Brexit still looming on the horizon, job security for these young expat professionals may now be at risk.